Join the Titus Abbott Collective at Fifth Maine on Peaks Island for an evening of improvised jazz.
The Casco Bay Island Concert Series is a free concert series, provided by the Portland Conservatory of Music in partnership with our generous sponsors. Donate to the Portland Conservatory of Music to support free performances and quality music education for everyone, regardless of age, ability or financial level.
Peaks Island Summer Ferry Schedule: https://www.cascobaylines.com/schedules/peaks-island-schedule/summer/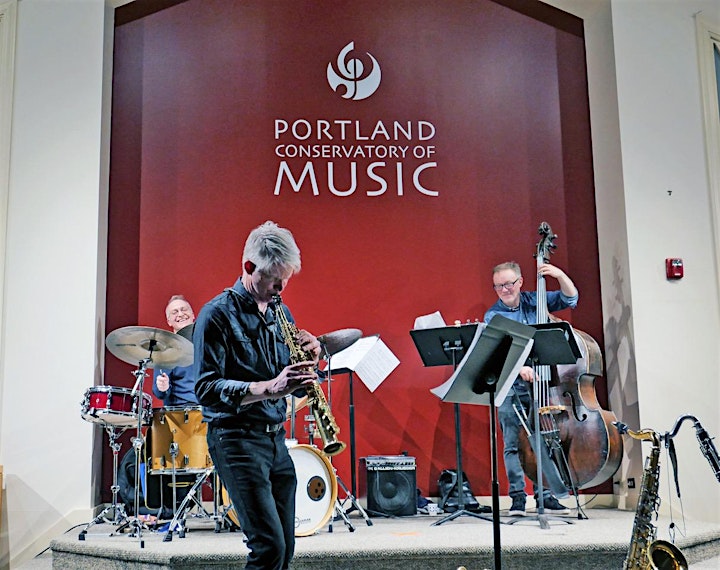 Titus Abbott Collective
Titus Abbott, Saxophones | Jamie Saft, Keyboards | Jim Lyden, Bass | Michael Sarin, Drums
This is an exciting opportunity to hear the improvised music ensemble the Titus Abbott Collective with now Maine resident, renowned pianist/keyboardist Jamie Saft and spectacular New York City based drummer Michael Sarin. The quartet is completed by longtime bassist colleague Jim Lyden. The quartet will perform compositions by Titus Abbott and the collective.
Titus Abbott directs the Jazz Studies program at the Portland Conservatory of Music.