Join Satoko Fuji (Piano) and Katta Maki (Trumpet) for a performance featuring the pinnacle of contemporary Japanese jazz.
Since 1997, Tamura and Maki's powerful collaboration has enlightened and engaged listeners. Their repertoire ranges from total improvisation to Maki's deeply beautiful, world-music influenced compositions and Fujii's compositions with their complicating meter, line, and harmony. With just two instruments, they can create anything from a quiet Japanese traditional song to the blast of a crazy large ensemble. They have wowed audiences at jazz festivals in London, Vancouver, Italy, and Montreal and other venues around the world.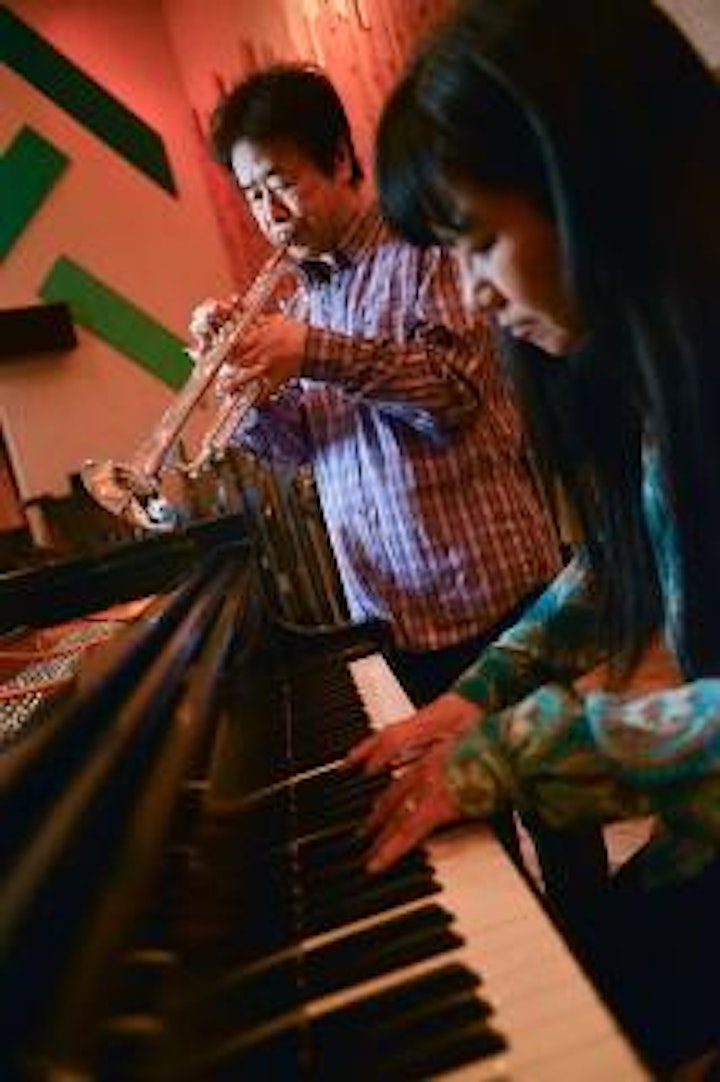 "The wife-husband team from Japan was simply brilliant….consistently reveals a wide-open and unpredictable nature that makes its performance a thrilling ride for the listener." – Steve Feeney, Portland Press Herald
"Intuition and communication like that is rare." – Adam Kinner, The Montreal Gazette
"Kisaragi feels like a secret language, spoken quietly perhaps while laughing loudly…It's rare to sense this level of intuition between musicians…For those who can find beauty in abstraction, this is a gorgeous example."—Kurt Gottschalk, New York City Jazz Record
"…totally amazing music…the experimental and improvisational range of [Tamura] is incredible…"—Phontas Troussas, Vinylmine
Their eight duo CDs are How Many? (1997), Clouds (2002), In Krakow, In November (2006), Chun (2008), Muku (2012), Kisaragi (2017), Pentas (2020), and Keshin (2021) .
Dimensions in Jazz Series Sponsor