Webber's most recent release is called Idiom, which features her "Simple Trio", her working band of almost a decade
Join PCM for this Dimensions in Jazz performance featuring "Simple Trio" with Anna Webber on Saxophones, with drummer John Hollenbeck and pianist Matt Mitchell. Together they have released two further albums: Binary (2016) and SIMPLE (2014). A prolific bandleader, Webber also leads several other projects, including the Webber/Morris Big Band.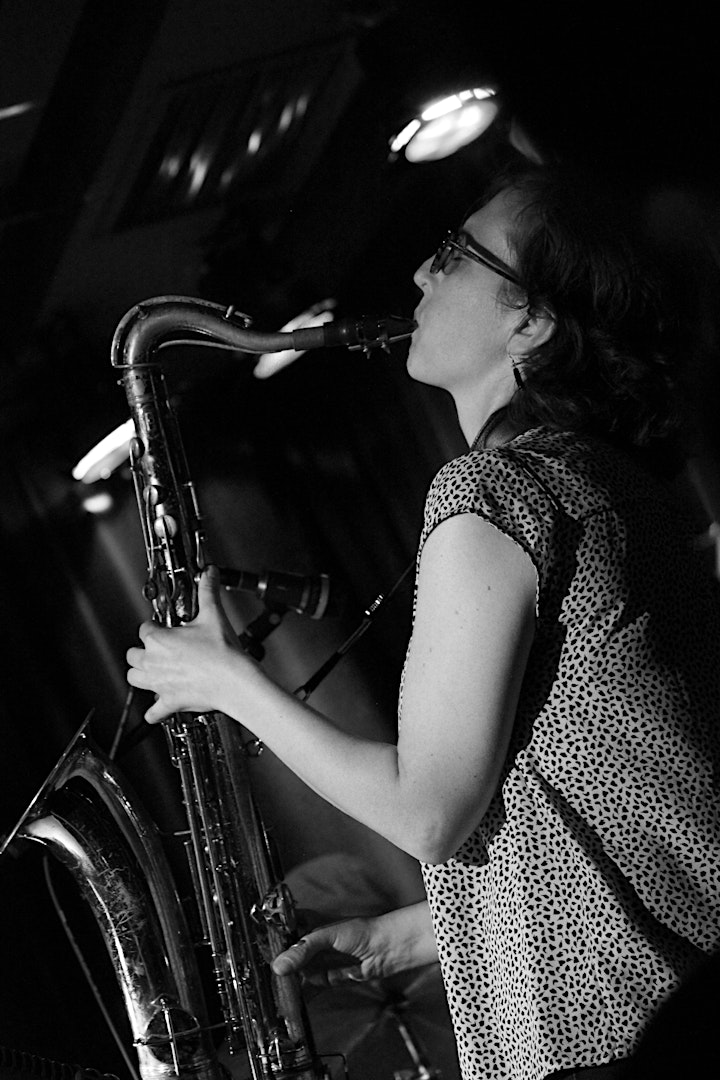 Anna Webber (b. 1984) is a flutist, saxophonist, and composer whose interests and work live in the aesthetic overlap between avant-garde jazz and new classical music. In May 2021 she released Idiom, a double album featuring both a trio and a large ensemble, and a follow-up to her critically-acclaimed release Clockwise. That album, which the Wall Street Journal called "visionary and captivating," was voted #6 Best Album of 2019 in the NPR Jazz Critics Poll, who described it as "heady music [that] appeals to the rest of the body." Her 2020 release, Both Are True (Greenleaf Music), co-led with saxophonist/composer Angela Morris, was named a top ten best release of 2020 by The New York Times.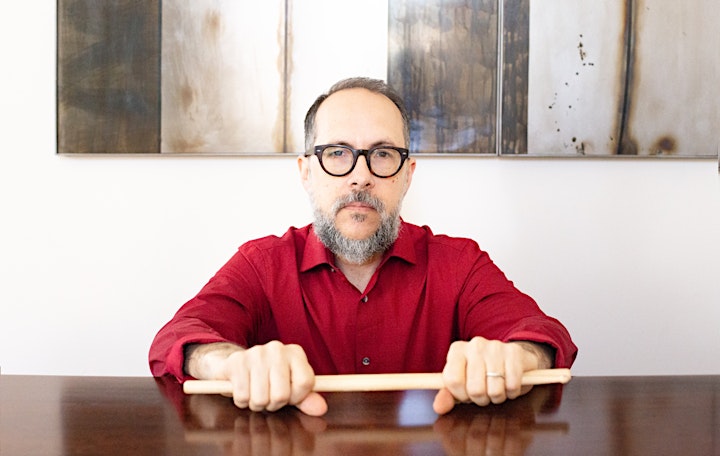 John Hollenbeck is a composer of music uncategorizable beyond the fact of being always identifiably his. A conceptualist able to translate the traditions of jazz and new music into a fresh, eclectic, forward-looking language of his own invention, intellectually rewarding yet ever accessibly vibrant. A drummer and percussionist possessed of a playful versatility and a virtuosic wit. Most of all, a musical thinker – whether putting pen to paper or conjuring spontaneous sound – allergic to repetition, forever seeking to surprise himself and his audiences.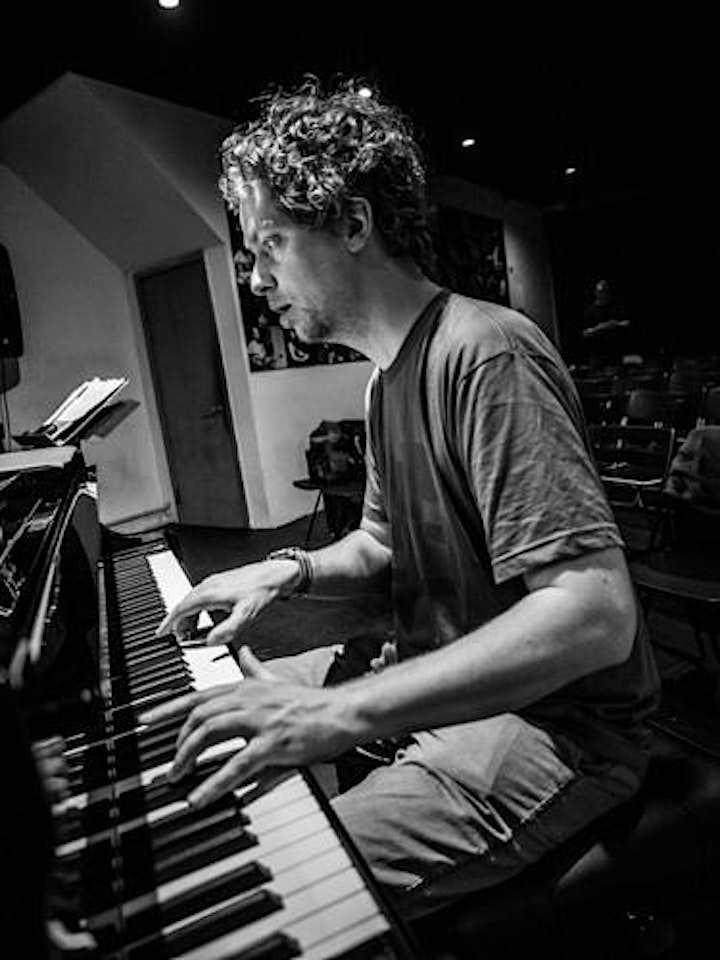 Matt Mitchell is a pianist and composer interested in the intersections of various strains of acoustic, electric, composed, and improvised new music. He currently composes for and leads several ensembles featuring many of the current foremost musicians and improvisers, including Tim Berne, Kim Cass, Kate Gentile, Ben Gerstein, Jon Irabagon, Travis Laplante, Ava Mendoza, Miles Okazaki, Ches Smith, Chris Speed, Tyshawn Sorey, Chris Tordini, Anna Webber, Dan Weiss. He has taught extensively with the Brooklyn-based School for Improvisational Music, as well as at the New School, NYU, and the Siena Jazz Workshop.
Dimensions in Jazz Series Sponsor