A weekend of great piano performances, cold bubbly drinks and good food in support of the Building Harmony Capital Campaign at PCM.
Join us at our new home at 28 Neal St. in Portland's historic West End for a weekend of concerts featuring a variety of renowned and local pianists who have all donated their performance fees to raise funds for the Building Harmony capital campaign at PCM!
$45 Per Event
$125 Weekend Pass ($10 off!)
Your Portland Conservatory of Music is thrilled to welcome pianists George Lopez, Dr. Gulimina Muhamuti, Diane Walsh, Sue Schmitt, Greg Sferes and award winning PCM student Michael Bostock.
Complimentary refreshments will be available at each event! Check out the event descriptions for what will be offered on that day. Refreshments have been generously provided by our sponsors Flatbread Pizza, Allagash Brewing and National Distributors of Portland. Non-alcoholic beverages will also be provided.
All funds raised from this weekend of concerts will go to support the Building Harmony capital campaign at PCM. Building Harmony is a comprehensive, three year campaign to increase accessibility to quality music education for EVERYONE through investing in a new space and innovative programming. More information at: https://portlandconservatoryofmusic.org/building-harmony/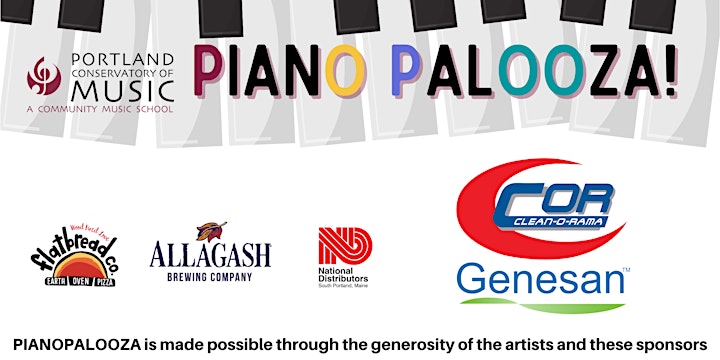 Piano, Pints, and Pop
Friday, June 24th at 6PM
Join us for an early evening of popular favorites and ragtime piano performed by Board Member Greg Sferes, award winning PCM student Michael Bostock and pianist Sue Schmitt. Enjoy cold Allagash Beers, soft drinks and lots of Flatbread Pizza!
(Artits bios below)
Piano and Prosecco
Saturday, June 25th at 7PM
George Lopez, Artist in Residence Bowdoin College, and his colleague Dr. Gulimina Mahamuti, the first Uyghur from China to receive a Doctorate of Musical Arts in Piano Performance in the U.S, will perform a full two piano program. Prosecco will accompany the concert, courtesy of National Distributors.
(Artist bios below)
Pianist Diane Walsh
Sunday, June 26th at 3PM
Pianist Diane Walsh, an international performing and recording Steinway artist will perform a solo concert with a post concert English Tea reception.
Artist Bios
George Lopez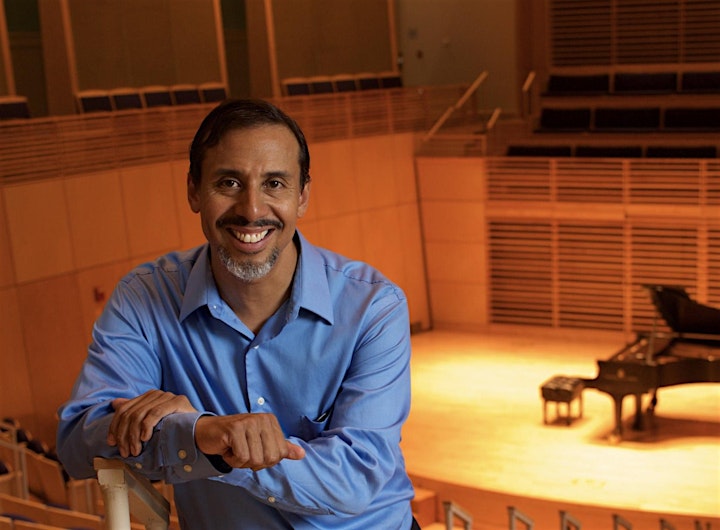 Pianist George Lopez, Bowdoin College's Robert Beckwith Artist in Residence, has been a dedicated and dynamic performer, educator, and lecturer for 30 years. Known in Europe, South America and the US for his "…kaleidoscopic colors and clarity of conception…" (LA Times) in the standard repertoire as well as being a champion of newly written works, Mr. Lopez is also comfortable in styles of music ranging from jazz, ragtime to more contemporary styles of improvisation. His concert seasons have included tours of New England and New York, the Bay Area, Seattle, New Orleans, Boulder, Colorado, Vermont, Massachusetts, Mexico, with concerts in France, Holland, Switzerland and Italy. He was invited to Cuba just before the embargo was lifted to give masterclasses and concerts as a member of the Aries Trio. Mr. Lopez initiated his "Music in the Museum" series at Bowdoin College that consistently sells out to audiences who enjoy his creative and engaging lecture recitals on the relationship of music to art and ideas. He has taken up the baton and built up the all-student Bowdoin College Orchestra which performs full symphonic programs each semester. He resides in Brunswick, Maine.
Dr. Gulimina Mahamuti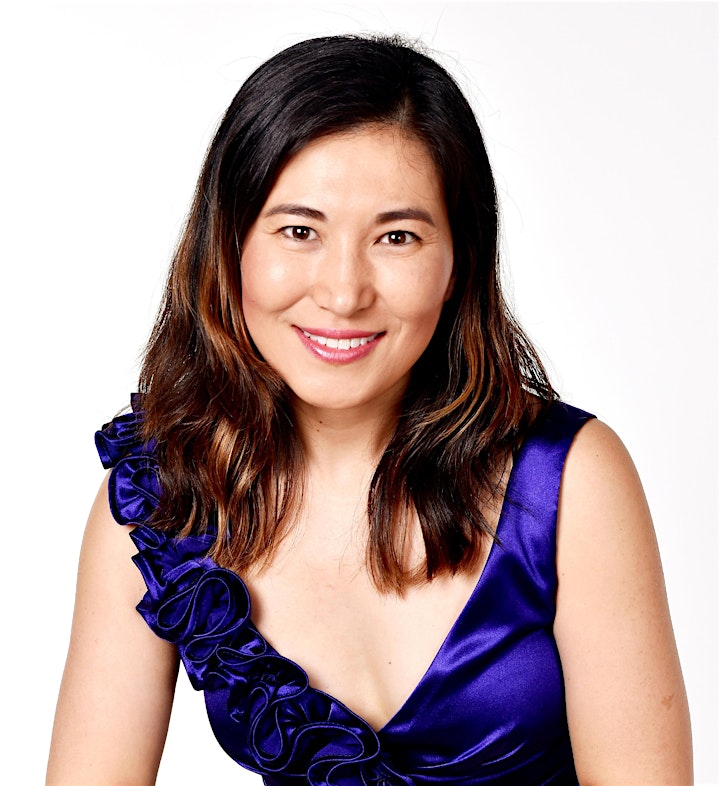 The first Uyghur from China to receive a Doctorate of Musical Arts in Piano Performance in the U.S., Gulimina Mahamuti debuted major works at Carnegie Hall and performed internationally in Montreal, Copenhagen, Istanbul, Budapest (at the invitation of the Turkish Ambassador), and across the U.S. and China, broadcasting on these nations' radio and TV programs. She performed piano concerti with the Southeast Kansas Symphony Orchestra, Mansfield Symphony Orchestra, and Harbin Philharmonic Symphony Orchestra, and was featured on the radio in San Francisco, Queens College/CUNY podcast, China Touch Radio, and Istanbul Technical University Radio. With decades of teaching experience before moving to Maine in May of 2018, Dr. Mahamuti was an part-time Assistant Professor of Piano at Ohio Wesleyan University and previously taught at Capital University, as GTA at both UMKC and Pittsburg State University, and was on faculty at the School of Music of Northwest University for Nationalities in China. Dr. Mahamuti presented at the MTNA and NCKP , was published on multiple occasions at Clavier Companion, released her CD, Xinjiang Piano Music from Western China, and managed private piano studios in the Midwest and in China. Among her many honors and awards was a Resolution of Congratulations by the Ohio House of Representatives for her professional achievements in teaching. Dr. Mahamuti is the President of MaineMTA and serves on the national committee of Diversity, Equity, and Inclusion at the MTNA. For more information, visit www.gulimina.com
Diane Walsh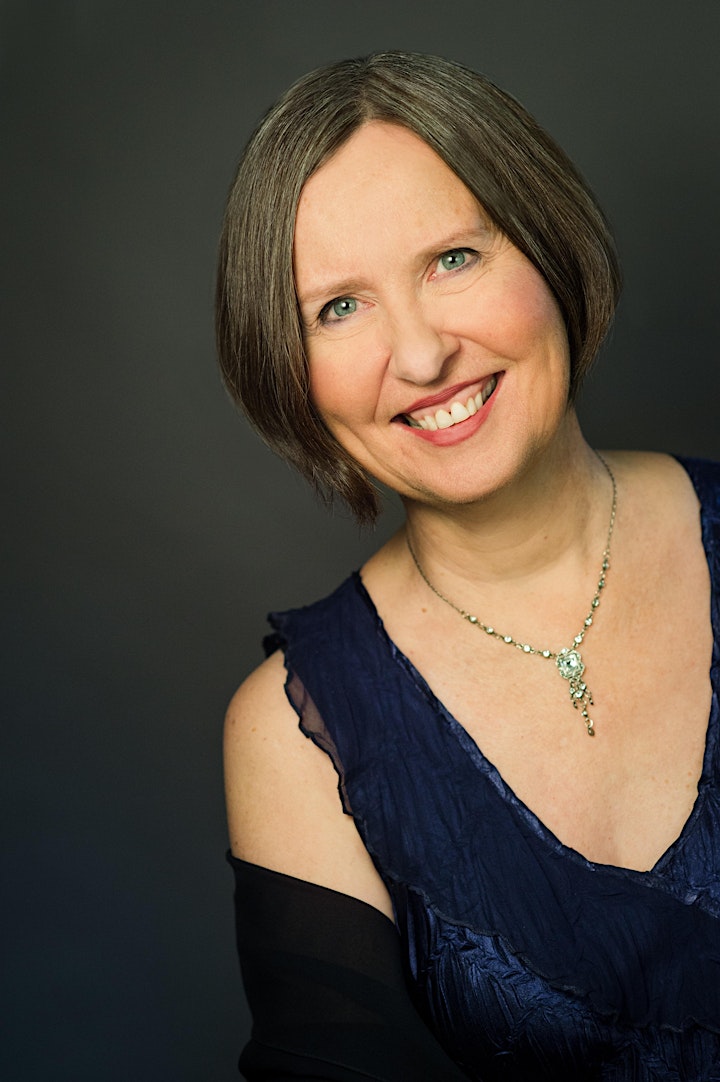 Pianist Diane Walsh has toured the globe, giving performances in 46 of the 50 states, and in 23 other countries. She has been presented in many of the most distinguished venues in the United States, among them Weill Recital Hall at Carnegie, The Metropolitan Museum of Art and Miller Theatre (New York), The John F. Kennedy Center for the Performing Arts (Washington, DC) and Orchestra Hall (Chicago), while international sites include Wigmore Hall (London), the Concertgebouw (Amsterdam), Philharmonic Hall (St. Petersburg), Dvorák Hall (Prague), the Mozarteum (Salzburg), Shalin Liu Performance Center (Suzhou, China), and Adam Concert Hall (Wellington, New Zealand.)
Ms. Walsh has twice been guest soloist with the Portland Symphony, and has soloed with orchestras throughout the US, as well as in Germany, the Netherlands, Russia, Brazil and Czechia. She has been awarded many honors including the top prizes at the International Piano Competition Munich, International Mozart Competition Salzburg, Young Concert Artists International Auditions and the Concert Artists Guild International Competition.
She was the onstage pianist in the Broadway production of Moisés Kaufman's play 33 Variations, starring Jane Fonda, during which she gave 113 performances of Beethoven's Variations on a Waltz of Diabelli.
An active recording artist, she has released 18 discs of diverse repertoire. Her latest album, recorded with long-time Boston Symphony players Lucia Lin (violin) and Jonathan Miller (cello), includes works by Debussy, Ravel, Faure and Boulanger and will be released later this year.
Her training was at the Juilliard School, where she studied with Irwin Freundlich, and the Mannes College of Music, where she studied with Richard Goode. She was an associate professor at Mannes for 32 years, and has also taught at Vassar College and Colby College.
Sue Schmitt
Trained as a classical pianist (Eastman School of Music; MA, Queens College), Sue Schmitt discovered ragtime in 1971 when she saw a copy of The Complete Works of Scott Joplin- published by The New York Public Library. Finding that she enjoyed this "music not allowed at Eastman", she was hooked. Her half-century-long love affair with the genre that Encyclopaedia Britannica labels a "propulsively syncopated musical style" is evidenced today by her 1000+ library of original sheet music, ragtime and old-time popular scores and dozens of books detailing ragtime, boogie, jazz and showtunes history. Moving from Northern California to Maine a decade ago, "RagtimerSue" retired from performing annually at West Coast and Mid-West ragtime and early-American music festivals. Now residing at OceanView in Falmouth, announcements of her popular annual spring and fall concerts always instantly result in wait-lists. She has also performed gratis for audiences at Piper Shores, and more than a dozen other retirement communities and nursing homes in Maine; as well as on Squirrel Island and at Colby College. Besides "Ragtime Winners", themes of Sue's fun concerts in Maine have included "Hits From Broadway", "Gershwin Show Tunes", "Bach to Boogie", "Irving's Best!", "A Night at the Movies"….., and recently- "Olde-Tyme Piano Play'in" with lots of Tin-Pan Alley and Hit-Parade classics from the '20s-'30s-'40s.
Greg Sferes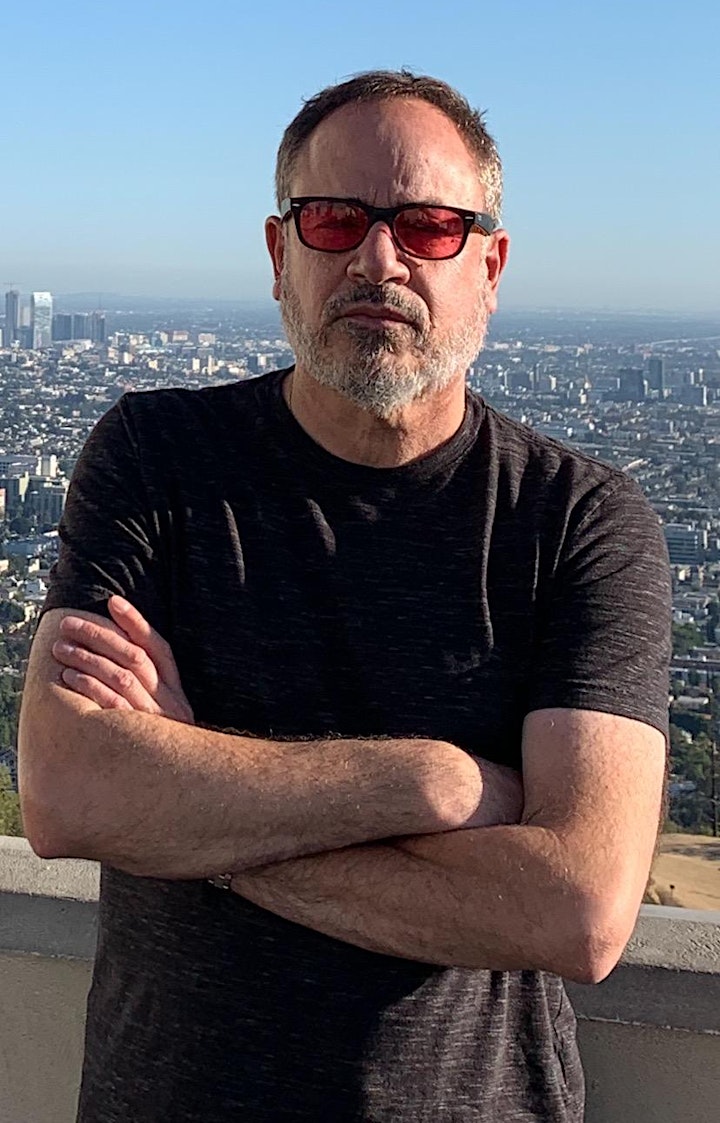 PCM Board Member Gregory George Sferes, born in Portland, Maine, attended the New England Conservatory of Music (NEC) in Boston, where he majored in piano performance. During his time at NEC, Greg spent five summers working as a professional pianist at the Balsams Grand Resort Hotel in Dixville "First in the Nation" Notch, NH. After graduating, Greg moved to Los Angeles and worked as a keyboardist/pianist, piano teacher and sales representative for the Sherman Clay Piano Company, where he specialized in Steinway pianos. While in LA, he also played in an all original jazz/rock band called Tour de Force, which featured drummer James Bradley Jr. from the trumpeter/composer Chuck Mangione's group. In 1986, Greg moved back to Maine and joined his brother and father in the family business, The Clean-O-Rama Company (COR). COR is a distributor of industrial and maintenance supplies serving many varied organizations, including hospitals and universities, throughout Maine, New Hampshire, and Massachusetts. In 1988, Greg and his brother became partners and owners of COR. In 2002, they started a second business called Genesan, which is a manufacturer and importer of industrial supplies, including environmentally friendly cleaning products imported from Europe.
Michael Bostock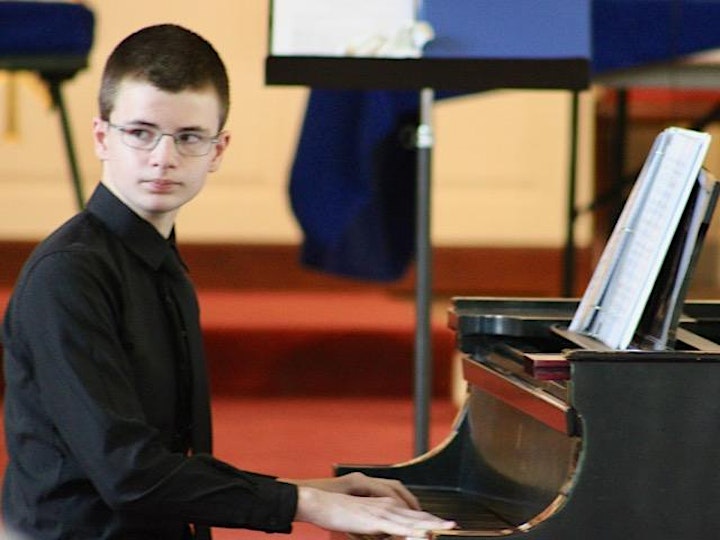 Michael Bostock lives in Falmouth, Maine and is currently a Sophomore and an honor student at Waynflete School in Portland, where he is also the pianist for the upcoming school play "The Addams Family".
Michael is a highly awarded and recognized musician having been honored with the following awards for music excellence:
Recipient, Kotzschmar Memorial Trust Scholarship (2021) 1st Place Winner Ocy L. Downs Biennial Piano Competition (2020)
Hon. Mention for Bagaduce Music Young Composers Competition (2020)Hon. Mention for Pine Tree Competition Junior Division (2019)
He has performed at the Marston-Kotschmar and Rossini music clubs, and has performed in various ensembles including USM's Portland Youth Wind Ensemble (2019-2020). Michael was also a member of (and the youngest musician in) Maine Youth Rock Orchestra (2018-2019), touring with and accompanying Darlingside, and accompanying Ghost of Paul Revere at their 2019 Ghostland Tour at Thompson's Point in Portland, Maine.
Michael currently studies classical piano under Naydene Bowder at the Portland Conservatory of Music and has been playing piano since 2012. He attended the Karger College Prep program at the Conservatory from 2019 – 2021 where he studied music theory, history and played in advanced ensembles.
Michael leads the spiritual music at Raymond Village Community Church as the church's new pianist, and also plays regularly at St. Pius church in Portland, ME.