John Bennett, PCM Cello Faculty, presents a concert of solo cello works.
The Portland Conservatory of Music is proud to present the 27th season of free Noonday Concerts.
Join us for free performances featuring our talented faculty and students.
These concerts have been an integral part of the PCM mission to provide equal access to quality music since 1995.
Made possible by our generous sponsors, the Portland Rossini Club and Pierce Atwood.
Presented in partnership with the Portland Public Library.
John Bennett
Cellist John Bennett was born and lived in the San Francisco Bay Area of California until 2018 when he and his wife relocated to Portland, ME. He attended San Francisco State University and California State College, Easy Bay, and his cello teachers included Margaret Rowell, Irene Sharp, Lazlo Varga, and Burton Kaplan's Practice Retreats in New York. His chamber music coaches were Roy Bogas and Bonnie Hampton.
For many years John taught students of all levels and ages in his private studio and led workshops and cello ensembles. For 20 years he was the adjunct cello instructor at Pacific Union College and the Paulin Center for the Creative Arts in Angwin, California, where he taught lessons, coached chamber music, and conducted a youth orchestra. For 12 years, John was the cello/bass coach and a member of the Artist in Residence String Quartet for the Berkeley Youth Orchestra.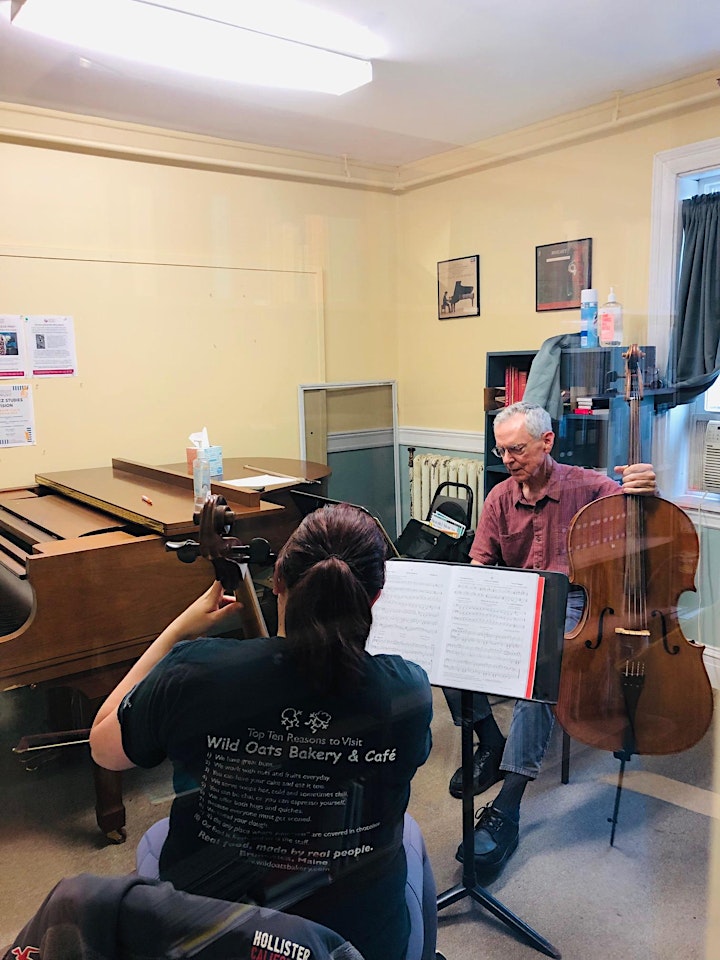 In addition to teaching, he was a tenured member of the Vallejo and Napa Valley Symphonies, freelanced as much as possible, and performed in chamber music and duo recitals.
John's greatest love has always been helping and guiding students of all ages and levels achieve their musical goals. "I don't teach the cello; I teach the human being, one of my teachers said to me. This has always been my guiding principle."