Dimensions in Jazz presents the Eliot Cardinaux Band with special guest Kresten Osgood for a night improvisation and musical dialogue.
Elliott Cardinaux, piano, vocals; Ryan Blotnick, guitar; Kit Demos, bass and special guest, from Denmark, The amazing Kresten Osgood on drums.
When asked the upcoming concert, Eliot said "Prepare for the unexpected. Concerts that feature Kresten tend to veer toward uncharted territory. For those listeners & witnesses who are not familiar, you are in for a treat & the ride of your lives.
Kresten & I met on a concert led by Ryan Blotnick at the late Cornelia Street Café in New York, the day Paul Motian died, in November 2011. Kresten had known Ryan for many years already, as Ryan has studied in Copenhagen at the Rhythmic Conservatory in the early 2000s. Kresten later invited me to record with him & Thomas Morgan (an album which later came to be called Odysseus Alone), & invited me to perform with him in the Copenhagen Jazz Festival for two subsequent years. My travels to Denmark, & Kresten's appearances in Boston have led to many concerts over the years featuring the both of us."
Eliot Cardinaux
Working simultaneously in the fields of improvised music and experimental poetry, Eliot Cardinaux is a poet and pianist capable of adapting the lyric mode to fit the needs of the moment. He holds a bachelor's degree in Contemporary Improvisation from the New England Conservatory, and an MFA in poetry from the University of Massachusetts in Amherst.
Under mentors such as pianists Ran Blake, Gary Dial, and Anthony Coleman, guitarist Joe Morris, violists Mat Maneri and Tanya Kalmanovitch, as well as poets Peter Gizzi, Dara Wier, Ruth Lepson, Ivy Schweitzer, and Ocean Vuong, he has absorbed a variety of attitudes and skills that veer toward the devotional in his work. He has performed and recorded on the East Coast and in Europe for over a decade and a half, with musicians such as Mat Maneri, Thomas Morgan, Flin van Hemmen, David Binney, Pete Robbins, Tyshawn Sorey, Dan Weiss, Eivind Opsvik, Kresten Osgood, Mia Dyberg, Will McEvoy, Max Goldman, Gary Fieldman, Axel Dörner, Jeb Bishop, Tristan Honsinger, Daniel Carter, Tanya Kalmanovitch, Stephen Haynes, Joe Morris, Matt Crane, Bob Moses, Damon Smith, Tony Malaby, Randy Peterson, Ed Schuller, Asger Thomsen, and the international ensemble Our Hearts as Thieves.
His poetry has been published in print and online journals, such as Jerome Rothenberg's Poems and Poetics column at Jacket2, Caliban Online, Big Big Wednesday, Bloodroot Literary Journal, Hollow, White Heat, and Dispatches from the Poetry Wars. He has work forthcoming in The Café Review, & Talisman, as well as a manuscript for which he is currently seeking a publisher, titled On the Long Blue Night. In 2020, he was awarded the Deborah Slosberg Memorial Award in Poetry at UMass Amherst, in a contest judged by the American poet Fanny Howe. He is the founder of The Bodily Press, a small press and record label, which is also the site of the online journal, Partitions, for which he serves as executive editor, when he has the time. He lives with his partner Jade, and his cat Valentina, in Western Massachusetts, where he teaches English.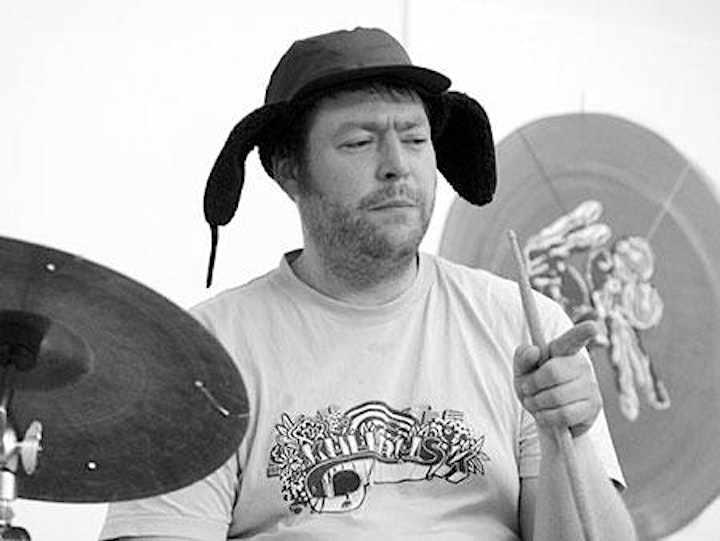 Kresten Osgood (b. 1976) has been playing music his entire life, starting on piano and drums before he was old enough to remember himself. On his journey with music, Kresten has played in large parts of the world and played all kinds of music ranging from marimba bands, African rhythms, organ combos (he recently began performing on the B3 as an organist himself), all kinds of jazz, improvised music, abstraction, hip hop, rhythm and blues and accompanying singer-songwriters.
As a drummer he has recorded with Paul Bley, Yusef Lateef, John Tchicai, Oliver Lake, Wadada Leo Smith, Kurt Rosenwinkel, Steven Bernstein, Ran Blake, Michael Blake, Jerome Cooper, Sam Rivers, Charles Davis, John Tchicai, Derek Bailey, Akira Sakata, Masabumi Kikuchi, Dr Lonnie Smith, Hugo Rasmussen, Bent Jædig and many others… He has performed with Bennie Maupin, Billy Preston, William Parker, Mat Maneri, Brad Mehldau, Eugene Chadbourne, Josh Redman, Jason Moran, Tony Scheer, Ladonna Smith and countless others.
He has hosted his own radio show (Osgood´s Jazz), as well as a children show, and was a panelist on the Danish TV show Smagsdommerne. He is part of the faculty at the Rhythmic Conservatory in Copenhagen and has composed music for his large ensemble Indianerne and music for a puppet theater. He has collaborated with dancers and poets, arranged his own festival and a symposium about contemporary music.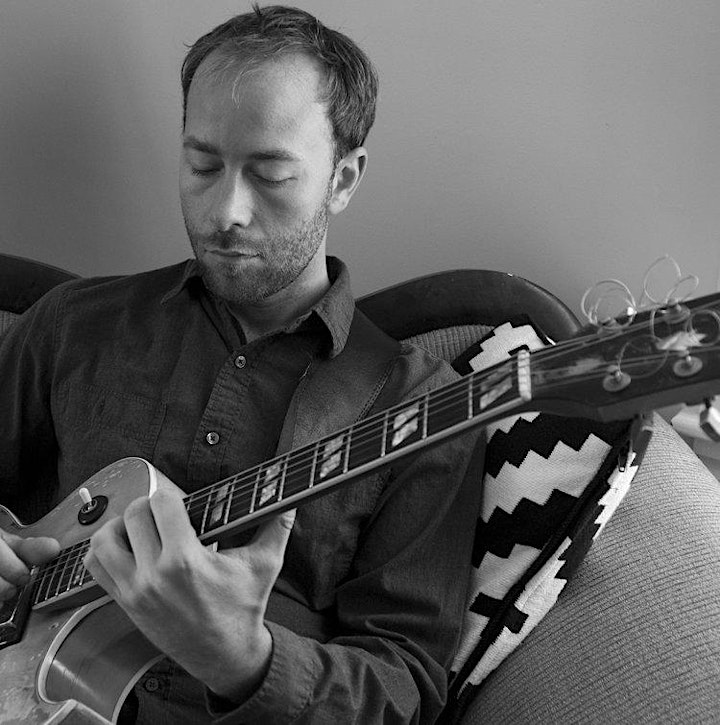 On his new album of original compositions, East-coast guitarist Ryan Blotnick mines a bittersweet melodic/harmonic vein balanced by an African-influenced rhythmic elan. Conceived as an antidote to the more aggressive forms of New York jazz, Kush offers freshly-minted waltzes, haunting ballads and more than a touch of Frisellian Americana, as well as a variety of grooves combining jazz and African feels. Ryan comments: "I think a lot of 'modern' cats look outside of themselves for direction and this music is more introspective even though it reaches out to the audience very directly." New York saxophonist Michael Blake (with three releases on Songlines, most recently Fulfillment), a longtime Blotnick mentor and collaborator, is the perfect foil, contributing his own blend of lyricism, heat, and harmonic depth. Also integral to the record's success is the buoyant yet laid-back rhythm team of Scott Colberg, bass (Calexico) and RJ Miller, drums. The album repays close attention for its subtle details while also rewarding listeners more attuned to moods than solos.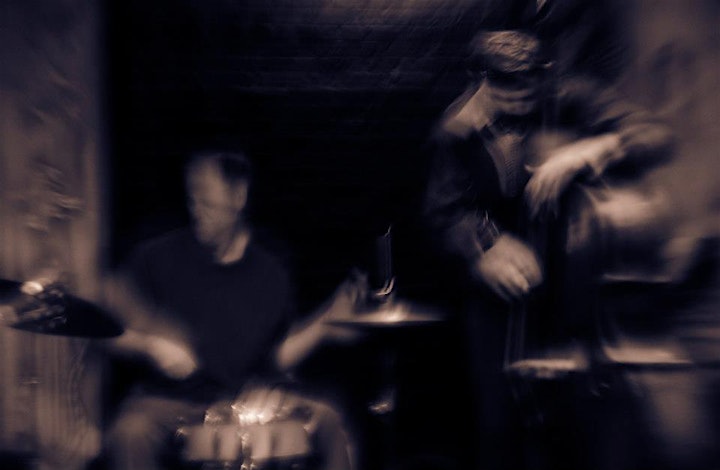 Kit Demos – (bass, analog synthesizer), has studied jazz throughout college, began private lessons at age 6, is musically Boston-based, living, travelling from Maine—and has performed and recorded with Daniel Carter, Jeff Platz, Pat Battstone, Ra-kalam Bob Moses, Lars Vegas, Charlie Kohlhase's Explorers Club. He has performed throughout NYC, Boston, and in Germany at the Munster International Jazz Festival. Kit curated and performed in the Dark Matter Series of jazz and improvised music in Cambridge, MA for the better part of the last decade, and continues to perform regularly in Cambridge at the Lilly Pad with the David Haas Coalition of the Willing.
"constantly researches the possibilities of electronics and new territories for the acoustic bass. All of that research opens doors to rethinking music in the moment. The results of his research are so musically organic that they give the impression they are inevitable, integral of the moment."
– S. Vandermark